Ritmuller, Kayserburg, and Pearl River Dealer for all of Western Washington

New and Used Piano Sales in University Place
Locally owned Skelley Piano offers highly knowledgeable and experienced piano sales and service throughout the greater Tacoma area. We've been serving residents in and around University Place since we opened in 1999, offering expert advice, quality piano tuning, top-notch piano sales, and superb customer care. We're committed to providing unsurpassed value, innovation and integrity in the music industry.
Full-Service Registered Piano Sales and Service Technician
Serving professionals and piano enthusiasts in and around University Place for over 40 years, registered piano technician Dan Skelley strives for excellence. Dan is passionate about providing high quality, professional piano services including tuning. The proper frequency of piano tuning depends on how sensitive you are to out-of-tunefulness, how sensitive your piano is to humidity changes, how much you play, where you keep the piano, your budget and more. Dan can let you know what's best for your piano and your budget.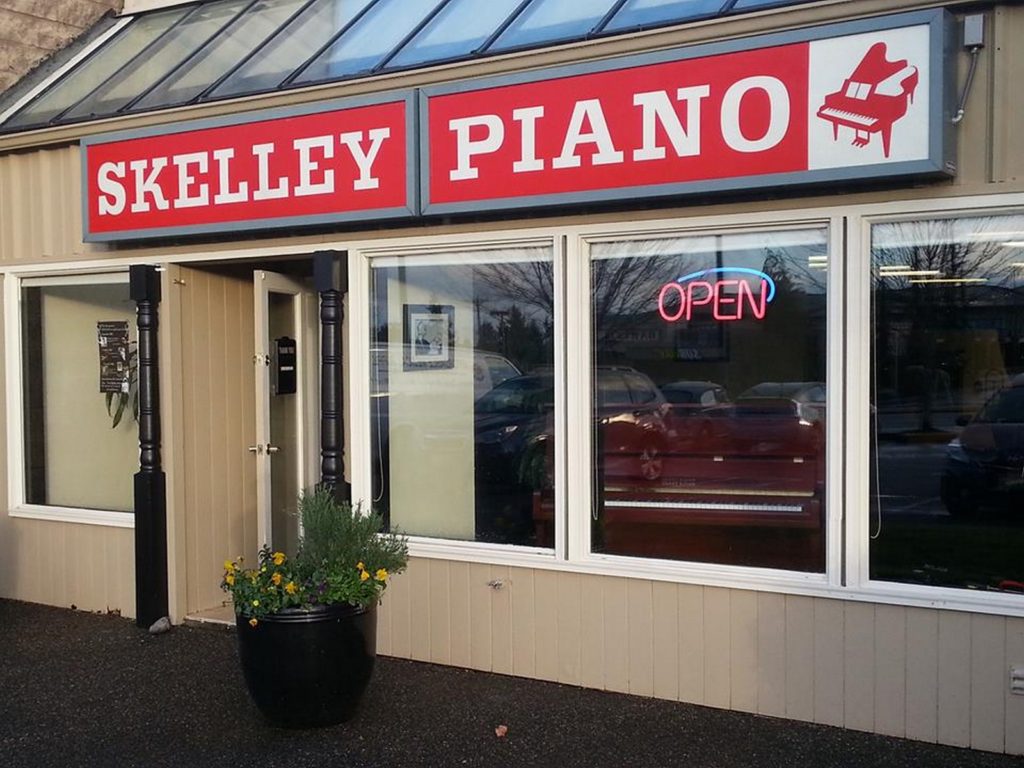 Contact us to see why so many people in the greater Tacoma area choose Skelley for piano sales and service.
We are open Saturdays 11 to 6 and any other time by appointment.

Reviews/Testimonials
I highly recommend Skelley Piano! I'm a private piano teacher and I was looking for a high quality grand piano. We looked at other piano stores but Dan's skill and attention to detail exceeded our expectations. My husband and I just bought the Ritmuller GH160R and we love it's clear and warm tone. Dan is very patient and worked with us to find the right instrument, and even met with us outside of the store's usual hours. We wouldn't go to anyone else to service our new piano, and I would not hesitate to recommend Skelley Piano to any of my friends, family, or students!

Liz Moore


I purchased the piano and it needed voicing. I called on a Friday; Mr. Skelley came the next Tuesday! 😊 Amazingly quick service, and he didn't leave until it sounded right in the room. Very competently done.

Judith Lee


We called Dan Skelley for piano service on the recommendation of our son's piano teacher in Puyallup. We inherited a baby grand piano that is now over 90 years old and, though well cared-for, hadn't been serviced in well over a decade. Five very well-deserved stars for Mr. Skelley: easy to communicate with, arrived on time and prepared, friendly yet unintrusive, efficient and thorough, exceptionally experienced, and all for a very reasonable price. I will hire Dan Skelley until his retirement forces me to someone else.

Micah & Melanie Wilson


Thanks Dan for the awesome service you provided. I'm so glad you were able to bring life back to our antique piano! It sounds beautiful and we couldn't be happier. 🙂

Amber Jylha


Dan is so knowledgeable and always does a great job tuning and maintaining my piano. I highly recommend his services!

Suzie Chang